Values and behaviours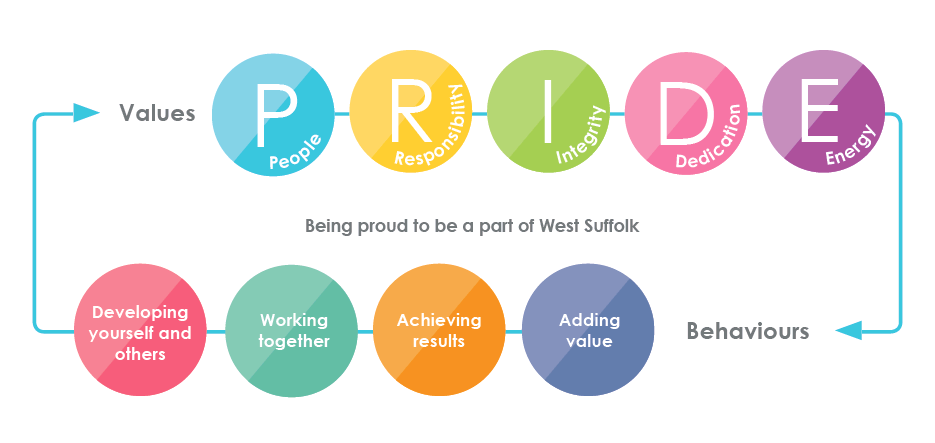 Our five core values – People, Responsibility, Integrity, Dedication and Energy – link to our overarching value of PRIDE.
Dedication - Focusing on the delivery of our priorities, wanting the best for West Suffolk's communities and businesses.
Energy - Delivering high standards of performance and being committed to continually improving our work.
PRIDE - being proud to be a part of West Suffolk.
Underpinning these values are a number of behaviours we expect from our staff:
Developing yourself and others

Committed to improvement
Shows personal resilience
Develops job-related, behaviour-related and personal development skills

Working together

Communicates clearly
Works well with other officers and councillors
Works together to the same ends and goals
Committed to the council's goals

Achieving results

Carries out responsibilities effectively
Plans well and managed time effectively
Manages resources effectively
Makes good decisions by analysing problems and developing solutions

Adding value

Puts our customers first
Influences and enables innovation and change
Identifies opportunities to make savings or behave more commercially