A culture of learning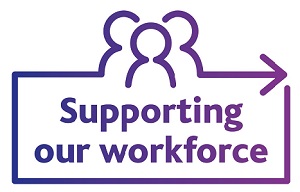 All new employees receive an effective and thorough induction, equipping them with the knowledge they need about the council and their department so they can make a successful start in their role. They then have access to a wide of range of opportunities to enable them to learn, develop and progress their careers including:
coaching and mentoring
an online virtual learning environment
a corporate training programme
support to undertake professional development study
Managers provide support and guidance through the annual performance review process, helping staff identify opportunities and projects to support their continuing development. We expect staff to be committed to their own learning and make the most of the opportunities that arise.
Last year our corporate training programme saw over 100 training sessions offered to staff across the organisation, ranging from ICT skills development, coaching conversations for managers, presentation training and chairing and facilitating meetings. As part of our commitment to wellbeing in the workplace, we have also delivered a number of workshops to support staff's health.
In the past year we have supported a large number of staff working towards accredited professional qualifications across a range of subjects, from foundation degrees to master's level qualifications. In addition there has been a rolling programme of leadership and management training for those who are managing staff or aspiring to do so in the future. A number of staff are also undertaking work-based apprenticeships in subjects covering; management and business improvement techniques, project management, and a MSc in Public Management and Leadership.