Applicant guidance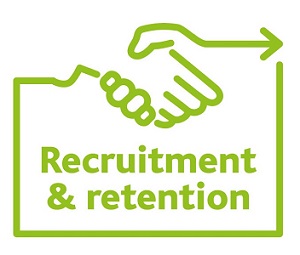 We are looking for applicants who share our values and are committed to serving our community.
To apply for any of our vacancies you must complete all sections of the online application form. CV only applications will not be accepted. Please note the closing date and make sure your application is submitted in time, as late applications will not be considered.
The following advice may help you complete your application form successfully:
We recommend that you have to hand information that you will need to enter, such as personal details, employment history and qualifications.
Read the information found in the job description, person specification and core values documents to ensure that your application is relevant to the job.
You must account for any gaps in your employment history in full using the free text box provided.
In entering your qualifications tell us about your highest level of qualification and most relevant qualifications. You do not need to give us a full list of qualifications. You will also need to tell us about your levels of essential skills – in English, Maths and ICT.
Please note that the online form will time-out if you do not save any data for a 60-minute period. We strongly advise that you save your application regularly by clicking on the 'Next' or 'Summary' buttons. Please do be aware that you risk losing data if the form times out and you have not saved your data regularly.
After you have applied
All applications are acknowledged upon receipt so that you know it has been safely received. Shortlisting usually takes place within four weeks of the advertised closing date. We will notify you of the outcome of your application after shortlisting, although the timescales for this may vary according to the individual arrangements for the selection process for each job. If you have been shortlisted you will either be invited to self-select an interview slot or be given further interview instructions such as assessment centre arrangements. If you have not been shortlisted, we will inform you of this by email as soon as possible. Please ensure you check your email account regularly.
Please check the job details to see if an interview date has been advertised and keep this date free if possible.
Alternative formats
If you require the application form and supporting papers in hard copy please contact the Human Resources Department on 01284 757007 or email recruitment@westsuffolk.gov.uk. If you require assistance in completing your application form please also contact Human Resources.