Apprenticeships
By becoming an apprentice at West Suffolk you will have the opportunity to earn, learn and work at the same time. You'll get training from us, gain skills in your job role and understand what it means to be in the workplace by being in a hands on environment. You will study for an apprenticeship standard up to degree level, across a range of subjects from business administration, finance, surveying, planning to waste resources, mechanical engineering and arboriculture. Depending on your apprenticeship you will attend external training to complete your qualification or be given dedicated time away from work to study. As well as the support of your college and assessor we ensure that you are supported at work by your manager and a workplace mentor. We will work together to help you progress at the right speed. All the modules in your structured study programme will develop valuable skills for your future career and will help you build a great CV, with the type of practical skills and experience that employers look for.
Our apprentices journeys
Why our apprentices would recommend an apprenticeship in local Government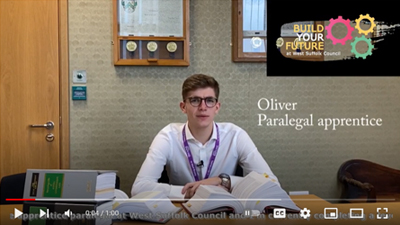 What has been our apprentices biggest achievement to date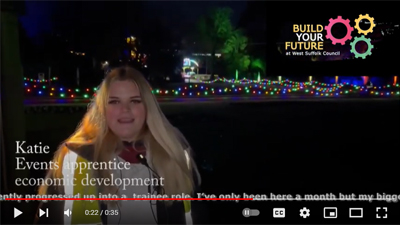 What our apprentices enjoy most about their role as a West Suffolk apprentice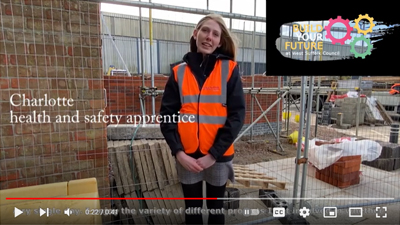 If you join us as an apprentice, you will receive the apprentice pay rate for the first year of your employment and then receive the national minimum wage (dependent on age) for the remainder of your apprenticeship. If you are appointed to a permanent post before you have completed your qualification, as many of our apprentices do, we will move you to the appropriate salary for the job and continue to support you to finish your studies. As an apprentice you will be entitled to the same benefits as other employees including generous annual leave and pension scheme.
As you can see many of our past apprentices have moved into permanent roles and are progressing their careers with the council.
We recruit apprentices throughout the year so if you are interested in kick-starting your career in local government, please look out for these opportunities on our vacancies page.
For more general information on apprenticeships and becoming an apprentice please visit: