Harry - Strategic Property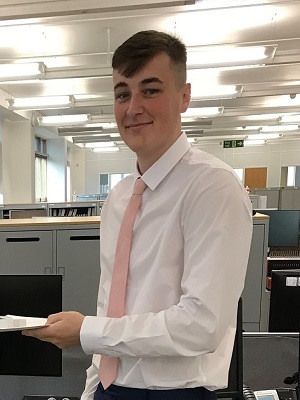 I am currently studying BSc Real Estate at Harper Adams University in Shropshire. As my degree is not focussed on planning and development the placement role has allowed me to delve deeper into an area of my course that I found particularly interesting in my first 2 years of university.
I started my placement within the Place Delivery and Strategic Property team before moving to a larger Property Services team. My day-to-day tasks have included completing development appraisals on potential and existing council assets, searching the market for land and property within West Suffolk with development potential and carrying out market reports.
During my time at the council, I have been provided with constant support and have never been left wondering how to complete a task or develop my learning. The insightful training courses and 1-1 support from my manager have proved invaluable in both my development and well-being.
Due to the COVID-19 pandemic, I have spent the entirety of the placement working remotely from home. Due to living some distance from the council, it would have been easy to feel isolated in a new job where I didn't know anybody, however my colleagues have gone out of their way to make me feel included in online meetings and making sure I'm 'in the loop' with what is going on.
Despite not being able to work closely with my colleagues I have been given a level of trust and responsibility I was not expecting to have regarding the work I have carried out. The work I have carried out has been meaningful and of importance to the council which makes it rewarding, there are no trivial tasks that might be expected of a role aimed at students.
Overall, West Suffolk Council has far exceeded my expectations and has sparked an interest in a subject area I'd be very interested in reading into further in my final year of university. The expert skills and knowledge provided to me will no doubt prove invaluable to me whatever my future career. My time here has been excellent and I would recommend the placement role to anybody interested in this field.